Blade Material CowryY Stainless Steel
Handle Size 12.7cm Overall Length 23.3cm Weight 104g
Handle Material SUS316Stainless Steel/ Black Lip Pearl
accessory Pouch
2007 model
product ID number: kh012
price: ¥249,600
Every hand made knife is a unique product. For this reason, if you request a similar knife to one that has already been sold to a customer Knazis Knife will ask for your patience as they expertly produce a similar product.
Facts about Koji Hara 15

Bamboo series
Hara used Nickel Silver spacer in order to express the bamboo joint/knot/gnarl.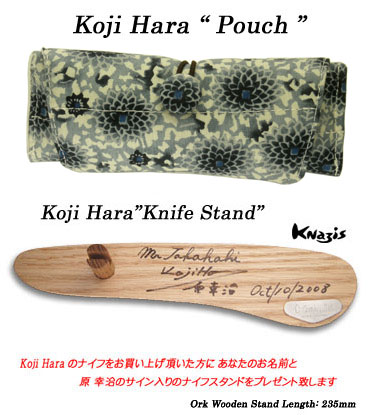 ©2007 Level2 TakahashiCutleryCo.Ltd